One: pick your moment
Are you impulsive or do you like to have everything planned in advance? Actually, it doesn't really matter with Pazo Cilleiro: it's a versatile white that suits different occasions and a wide range of dishes. So rather than choosing an occasion, the idea is to use Pazo Cilleiro as an ally no matter what you do. It will work.
Two: prepare your bottle
Storage is important, but given that this is a young wine, intended to be enjoyed shortly after purchase, what matters most is how the wine is served. If the bottle has been stored in the fridge for a couple of hours, it has probably dropped to its ideal temperature, about 9 or 10 degrees. This is how Pazo Cilleiro shows its best expression. At a lower temperature, it will feel tight, as excessive cold prevents the wine's intense aromas, reminiscent of flowers and fruits such as peaches, mango and apples, to be appreciated. Conversely, if you drink it warm or at room temperature, you will feel a certain saturation; furthermore, it will not be as pleasant to the palate.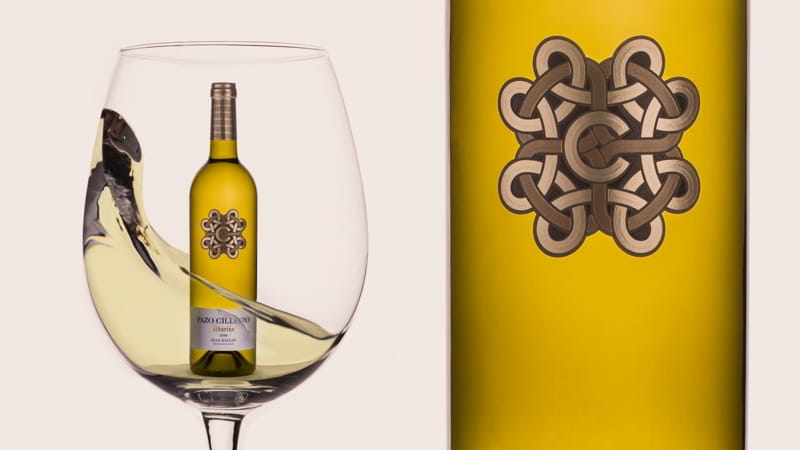 Three: what do you drink it with?
This question is connected with the first: the occasion. As we said earlier, Pazo Cilleiro is fine on its own and with a wide variety of dishes so long as they are mild, refreshing or light. Anything from salads or creams to all types of fish and seafood. Also pasta and rice dishes, pies, cheeses, starters… With its refreshing style, young Albariño is also suitable to drink with tapas or as an informal drink.
Four: get the wine to give its all
It's not at all difficult: just ask for a glass with a long stem and a bowl going in towards the rim. Any model suitable for white wines will do. Why is it convenient to follow this tip? It' s a question of aromatic concentration: at the right temperature (see point 2) and with the right glass, Pazo Cilleiro is thoroughly satisfying.
And a half: when there's still wine in the bottle
Honestly, it doesn't usually happen. But in the unlikely event that you have a bottle of Pazo Cilleiro left with some wine, seal it with its own cork or with one of those vacuum stoppers. Stored in the fridge, our Albariño will last for three or four days. Of course, it usually doesn't take that long to finish the wine.