MARCH 2021.— A few months ago, the Spanish wine magazine Mi Vino proposed to its readers an interesting tasting practice focused on the Conde de los Andes 2015 red wine. Once the participation period was completed, we received some very revealing comments.
We write down here these particular tasting notes, respecting the anonymity of their authors. The different opinions complement very well our own data regarding Conde de los Andes 2015, a "superwine", as highlighted by one of the participating readers.
In gratitude for their contribution, all of the tasters will receive a pack of Conde de los Andes wines.
TASTING PRACTICE: CONDE DE LOS ANDES 2015

TASTER 1
A. Visual tasting: Cherry red of great intensity, clear and bright.
B. Nose: Intense and very explosive with sensations and aromas of red and black fruits such as plum. There are details of scrubland.
C. Palate: Fresh and very structured. Attractive and very persistent as well as juicy and pleasant.
D. Pairing: Grilled and roasted meats. Also beef stew.

TASTER 2
A: Ruby red color, clean, medium-high intensity. It shows a slow evolution.
B: Medium intensity, complex, concentrated. Aromas of red fruits, ripe plums and raspberries. The barrel is hardly appreciated.
C: It is structured and very fresh, with a persistent and attractive finish. Long and juicy aftertaste, very pleasant. Over time it will evolve in the bottle.
D: A very suitable wine to accompany the after-dinner.

TASTER 3
A: Ripe cherry red. Bright high intensity.
B: Aroma with good intensity. Ripe fruit and spices.
C: Complex and concentrated. Long and very nice.
DESCRIPTION: Complex wine that must open in the glass due to its strength in aromas of ripe red fruit and spices from its ageing in oak. It is at its optimum drinking point although it can remain well cared for for a few more years.

TASTER 4
A: Precious ruby red, with violet reflections. Medium-high layer. Clean and bright.
B: Medium intensity, primary aromas of fresh red berries (strawberries and cherries) with a vegetal touch combined in the background with aromas of spices (black pepper and cloves) and balsamic aromas from its ageing in French oak. Recognizable licorice, typical of Riojan Tempranillo.
C: Dry with firm and ripe tannins. Enveloping and fleshy with moderate acidity. Integrated alcohol. Important fresh fruit load with a light step wrapped with enough fine toasted aromas, very elegant that give greater complexity. It may achieve a remarkable evolution and refinement with time. It can be drunk now but it has aging potential.

TASTER 5
A: Beautiful ripe cherry red color with garnet rim, vivid and with a bright high layer.
B: On the nose it is complex and very fragrant. The first notes that it unfolds correspond to echoes of toasted wood (oak) and subtle hints of toasting and smoking, which give way to notes of red fruits – cherries and raspberries – that blend with balsamic and cedar hints, closing its aromatic journey with reminiscences of scrubland.
C: Meaty, balanced and superbly tasty. It develops tannins of exceptional quality (ripe and silky), which endow the one-step wine with magnificent tactile sensations perfectly integrated into the whole.
DESCRIPTION: A wide and full wine, not without delicacy and harmony, with complex taste sensations (soft toasted, very ripe fruits and spices) that last until a finish full of complexity and elegance.
D: Goes well with meats; stews go great with this superwine.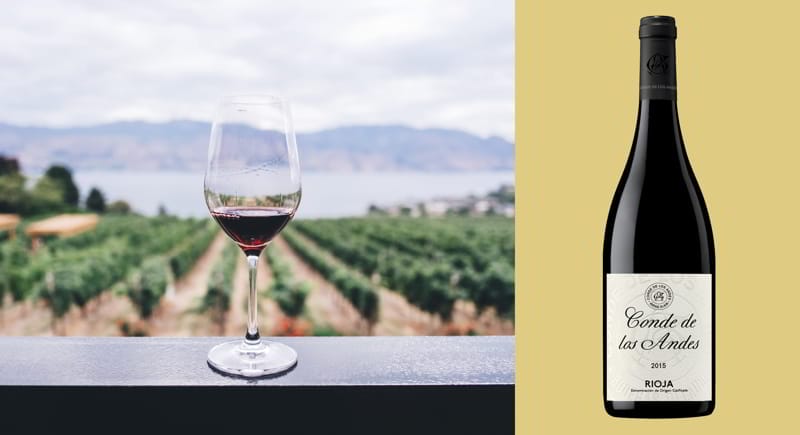 Foto de portada de Elly Fairytale en Pexels