Sometimes we are asked which glass is best suited to enjoy our vibrant Pazo Cilleiro Albariño. To appreciate the power of Conde de los Andes red. To fully savour the classic elegance of Viña Muriel's wines.
The contents are king: the organoleptic characteristics of each wine determine which glass to choose. We see this increasingly in high-end restaurants. If we move on to different wines as the service progresses, the sommelier will also change the glass.
We already have our first clue: the style of each individual wine. Added to this is the importance of tradition and culture associated with each type of wine. For example, structured opulent reds are best appreciated when served in a large glass with a wide bowl, which is historically identified with Bordeaux and its wines.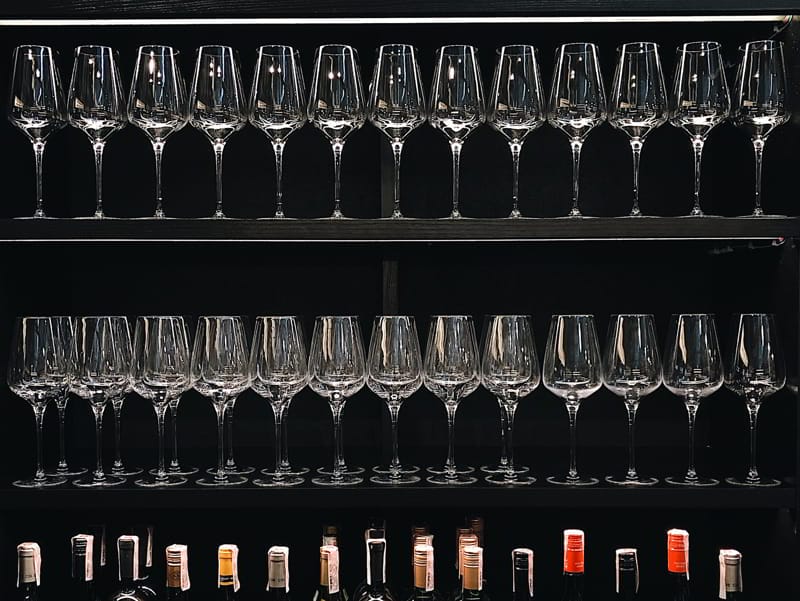 How do we drink the cuv

é

es in the Muriel Wines collection

?
The style, history and, above all, the character of each wine suggest these pairings:
Pazo Cilleiro Albariño
For our Rías Baixas white and its zesty Atlantic acidity, a Sauvignon Blanc type glass is ideal or, alternatively, a standard white wine glass: medium size, tall stem, a bowl that goes in towards the rim… This shape enhances the floral and citrus aromas of the Albariño variety. This type of glass is also better at maintaining the temperature of the wine.
Viña Muriel Blanco Reserva
A white wine with such depth, complexity and elegance as Viña Muriel Blanco Reserva requires a glass that brings out its full bouquet. The Burgundy type is very suitable. Its generous bowl is ideal to appreciate the nuances of texture and colour. Its wide body and rim perfectly concentrate aromas and let them flow into the nose and mouth.
Muriel Viñas Viejas Gran Reserva
From the oldest Tempranillo vines we grow in Elciego (Rioja Alavesa) comes our Gran Reserva, a symbol of traditional finesse. Distinguished, refined and reminiscent of red fruits, it deserves a classical glass. A medium-sized Bordeaux, for example. Sober, elegant, perfect to embrace the delicacy of our most venerable Gran Reserva.
Conde de los Andes Tinto
Our Conde de los Andes red wine exhibits greater opulence and power than the traditional Gran Reservas we make at Bodegas Muriel. In this case, we recommend the larger Bordeaux glass model, that some brands call Cabernet. The wide bowl smooths out the tannic energy and helps to round the wine on the palate.